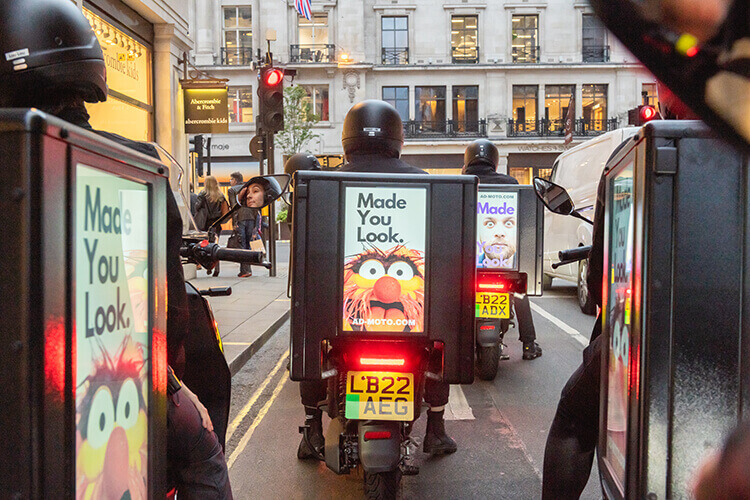 "Ad-MOTO is the AdWords for Outdoor. Micro-targeted geolocated advertising but with super-high frequency because of the ability to filter traffic and high impact street presence. Our partnership with GreenMo enables us take adverts to customers while improving the conditions and livelihoods of all motorcycle couriers"
Our Profit Share Model
Is A Game Changer
We generate advertising revenue and share it with our partners.
Supplying logistics companies with a way to turn their delivery fleets into solid profits!
Our technology lets us update adverts in real-time to satisfy instant offers and pinpoint them within 10 meters.
With the current 'cut-throat' last-mile prices, the remuneration generated from using an Ad-MOTO box can mean the differnce between profit and loss for your business.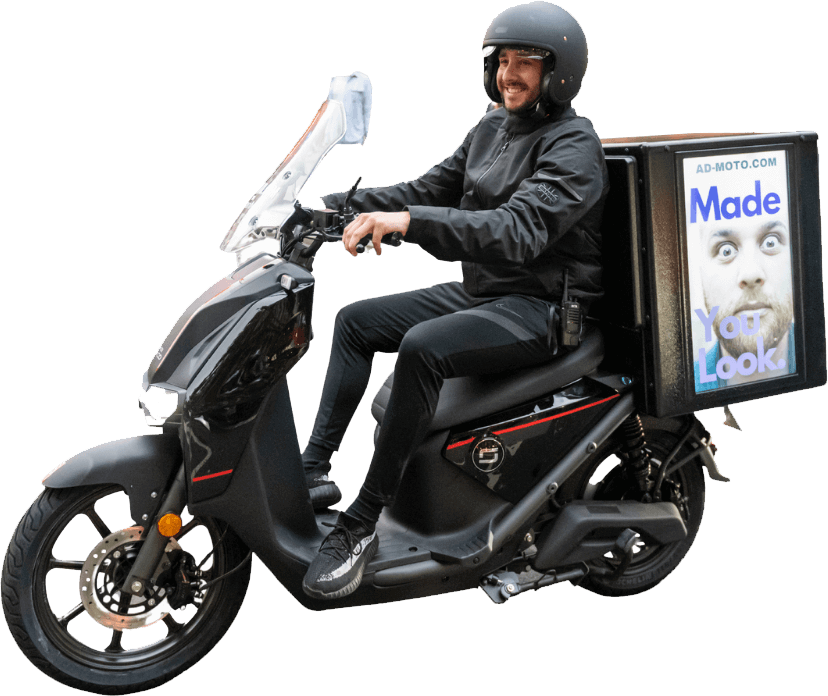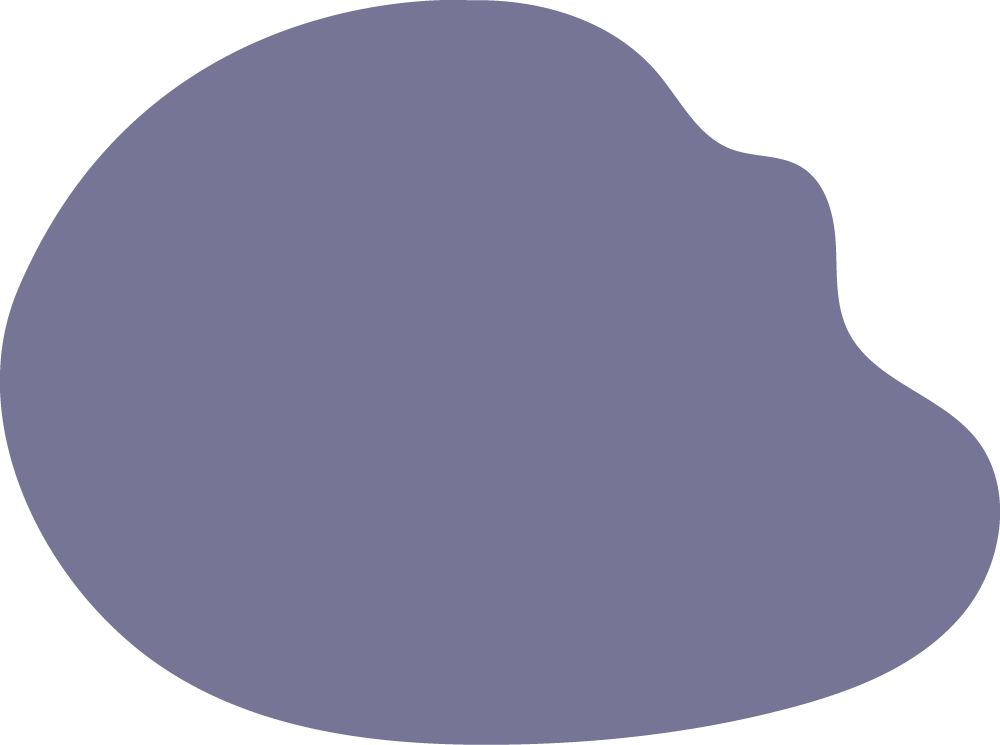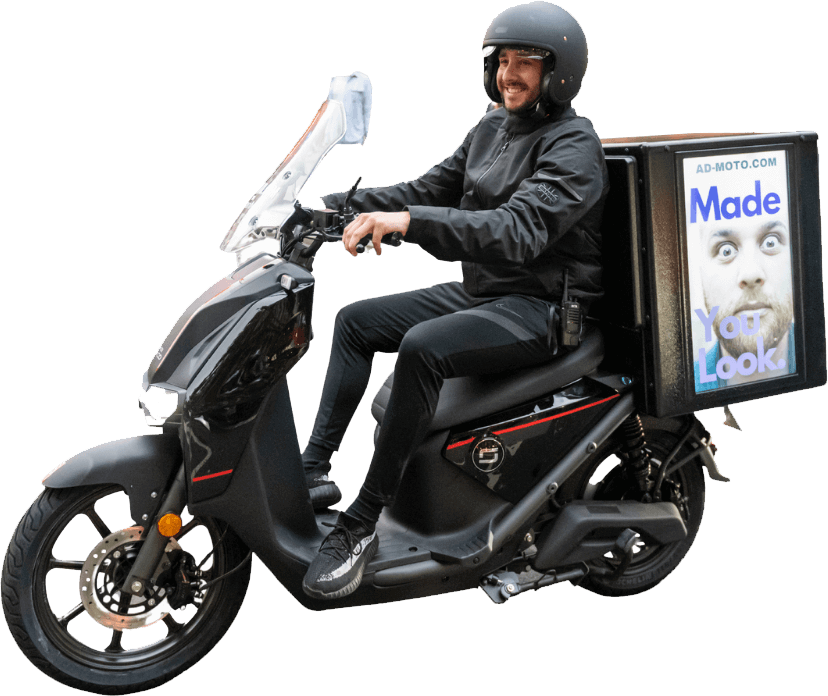 Three Ways We Deliver Profit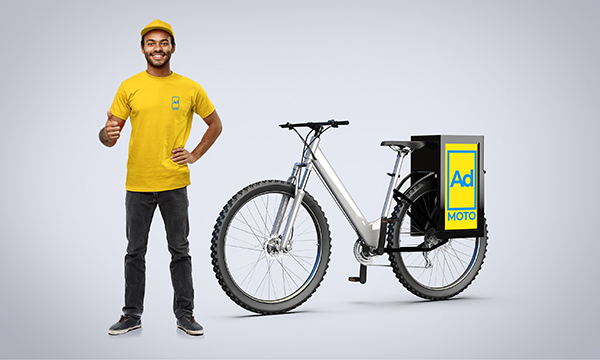 This box conveniently aids the rider by enabling them to rest the bag on the Ad-BOX. Graphics changes can be implemented within 24 hours to assist in special offers.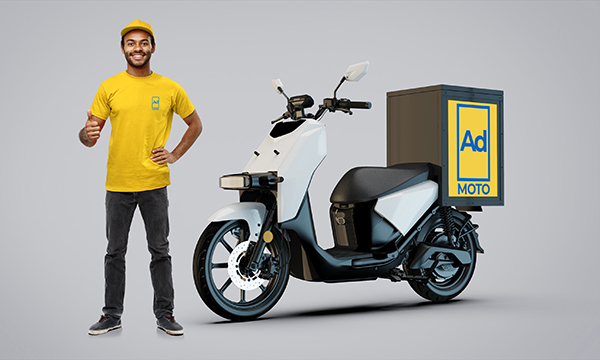 Three super-bright digital screens and a 125l capacity makes the Scooter-Ad-BOX the only sensible choice for all '15 min groceries,' last-mile, logistics and courier companies.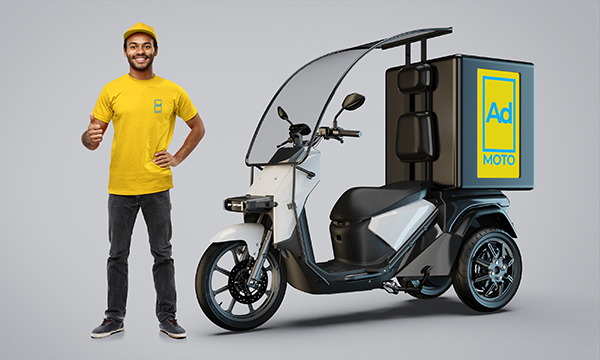 400 Litres capacity and a payload of 150kgs is all there is to say about this box… Do not forget we are paying YOU to use it too.
Hyper-Local
Logistics Hubs
In our 'Infinium Hyper-local' logistics hubs, riders are able to instantly swap their depleted batteries for fully charged ones using one of our 'vending-machine' style charging and replacement points 'MOTO-CHARGE.'
By using underutilised spaces in cities Ad-MOTO with Infinium can drastically reduce your current expenditure on storage, ask us how.
Your downtime is our downtime… With GreenMo, who currently service 10,000 electric vehicles in Europe, peace of mind is what we give you.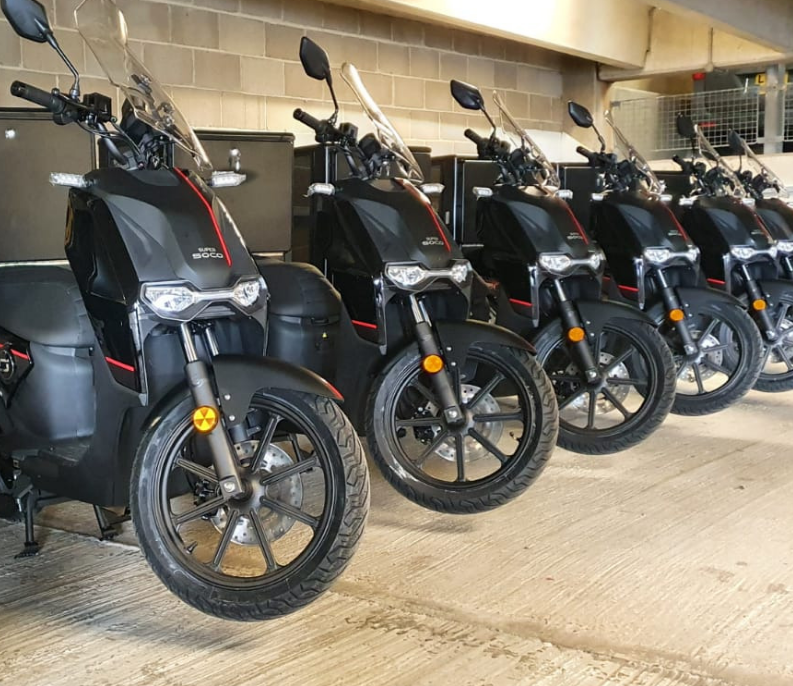 Turn Your Delivery Fleet Into A Profitable Part Of Your Business
Call us today to discover how to turn your fleet into a very profitable part of your business.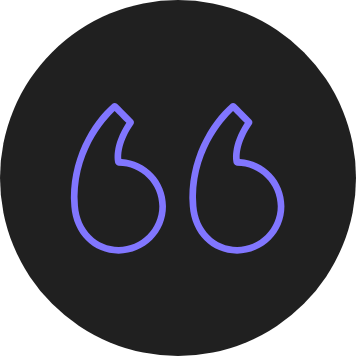 It's a no-brainer our customers won't even need us to explain it, it's in your face.
Our partnership with Ad-MOTO is very exciting.
This business makes 'telephone number' profits at scale.