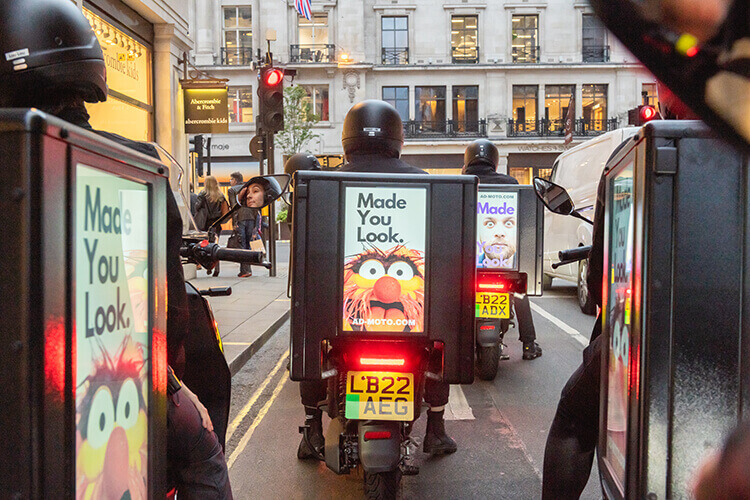 Capture Imaginations & Emotions
Our media signage has the ability to slice through the above ground white noise and capture peoples' imaginations and emotions, While driving brand awareness activation and being that all-important additional, invaluable touchpoint that delivers maximum success to a campaign.
Future of Above-Ground DOOH.
Highly targeted eye level
180-degree smart screens controlled by proven
cutting-edge
robust technology
We use the all-new Super Soco Eco Scooters, the world's best-selling and best-looking Electric Delivery Scooters.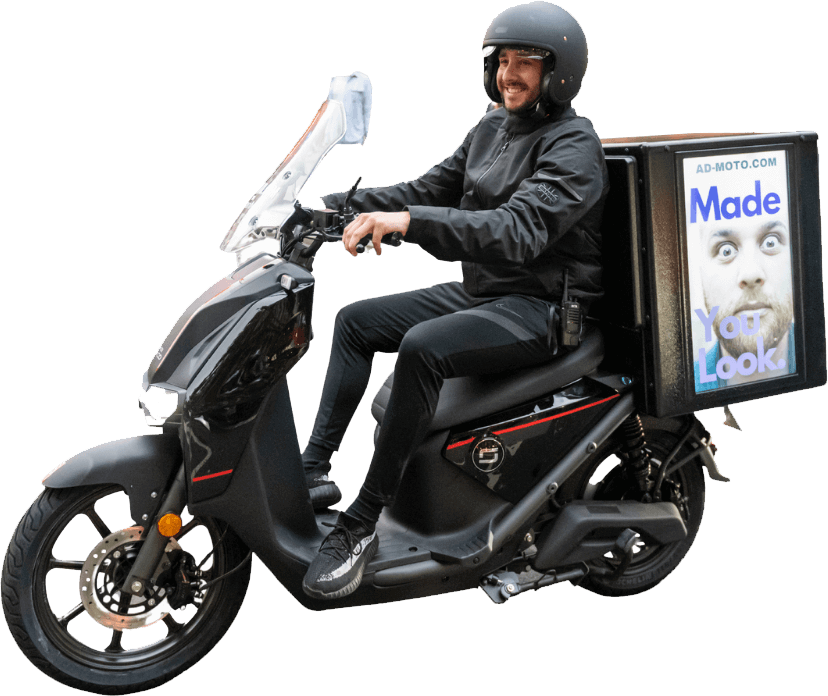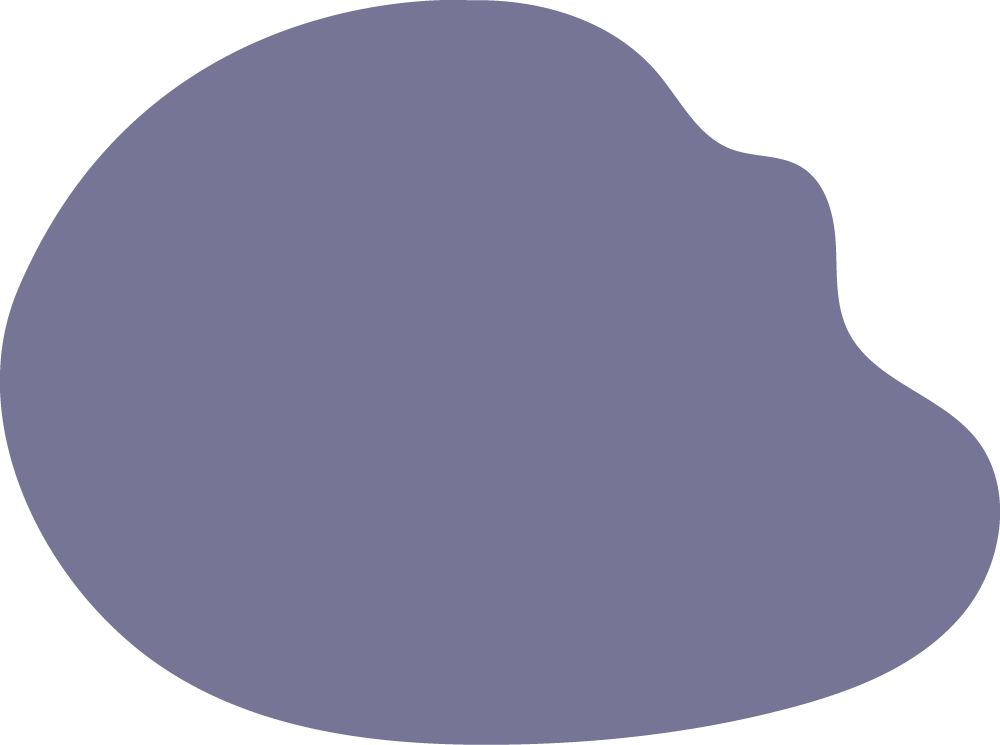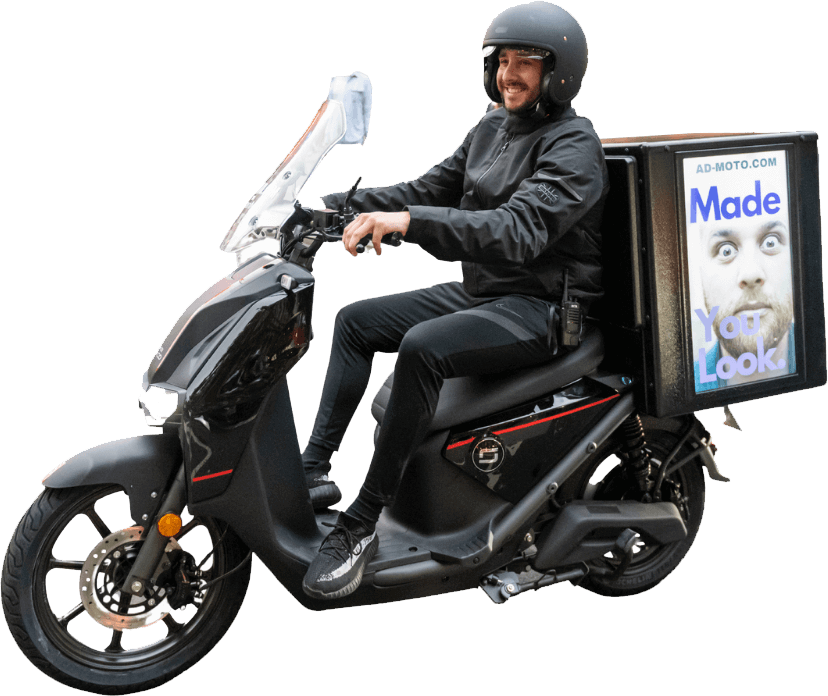 Three Ways We Deliver Profit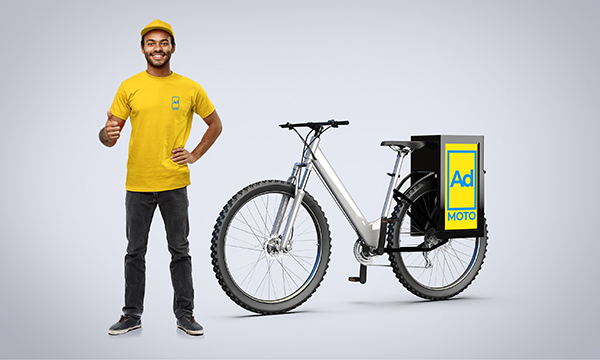 This box conveniently aids the rider by enabling them to rest the bag on the Ad-BOX. Graphics changes can be implemented within 24 hours to assist in special offers.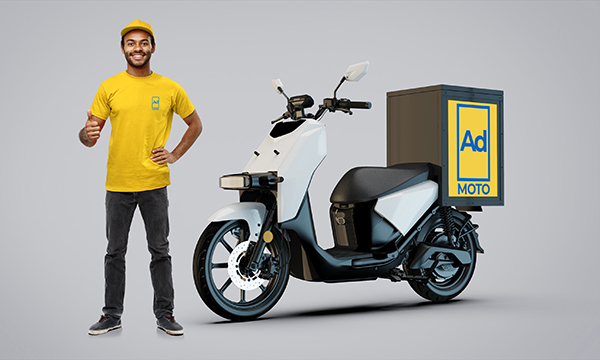 Three super-bright digital screens and a 125l capacity makes the Scooter-Ad-BOX the only sensible choice for all '15 min groceries,' last-mile, logistics and courier companies.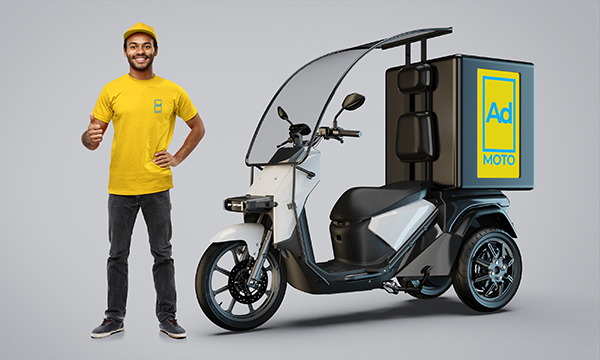 400 Litres capacity and a payload of 150kgs is all there is to say about this box… Do not forget we are paying YOU to use it too.
Riders return the Ad-Scooter each night to the hub, where they are maintained, charged and cleaned, ensuring your Ads are always looking great.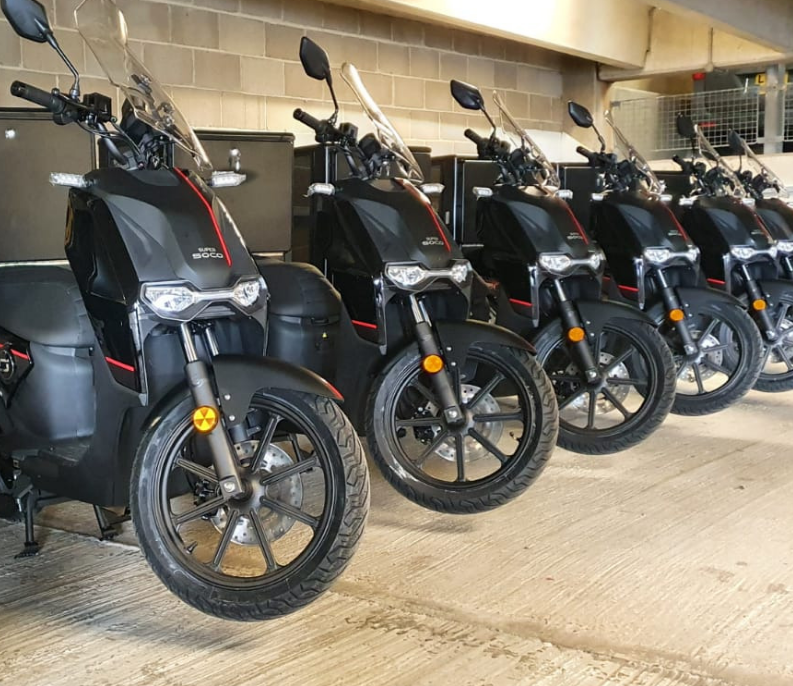 Turn Your Delivery Fleet Into A Profitable Part Of Your Business
Call us today to discover how to turn your fleet into a very profitable part of your business.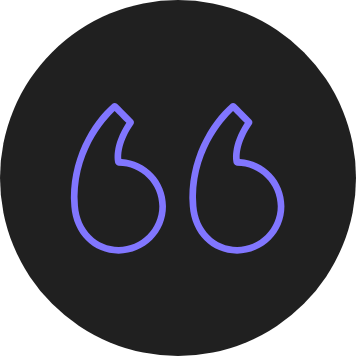 It's a no-brainer our customers won't even need us to explain it, it's in your face.
Our partnership with Ad-MOTO is very exciting.
This business makes 'telephone number' profits at scale.